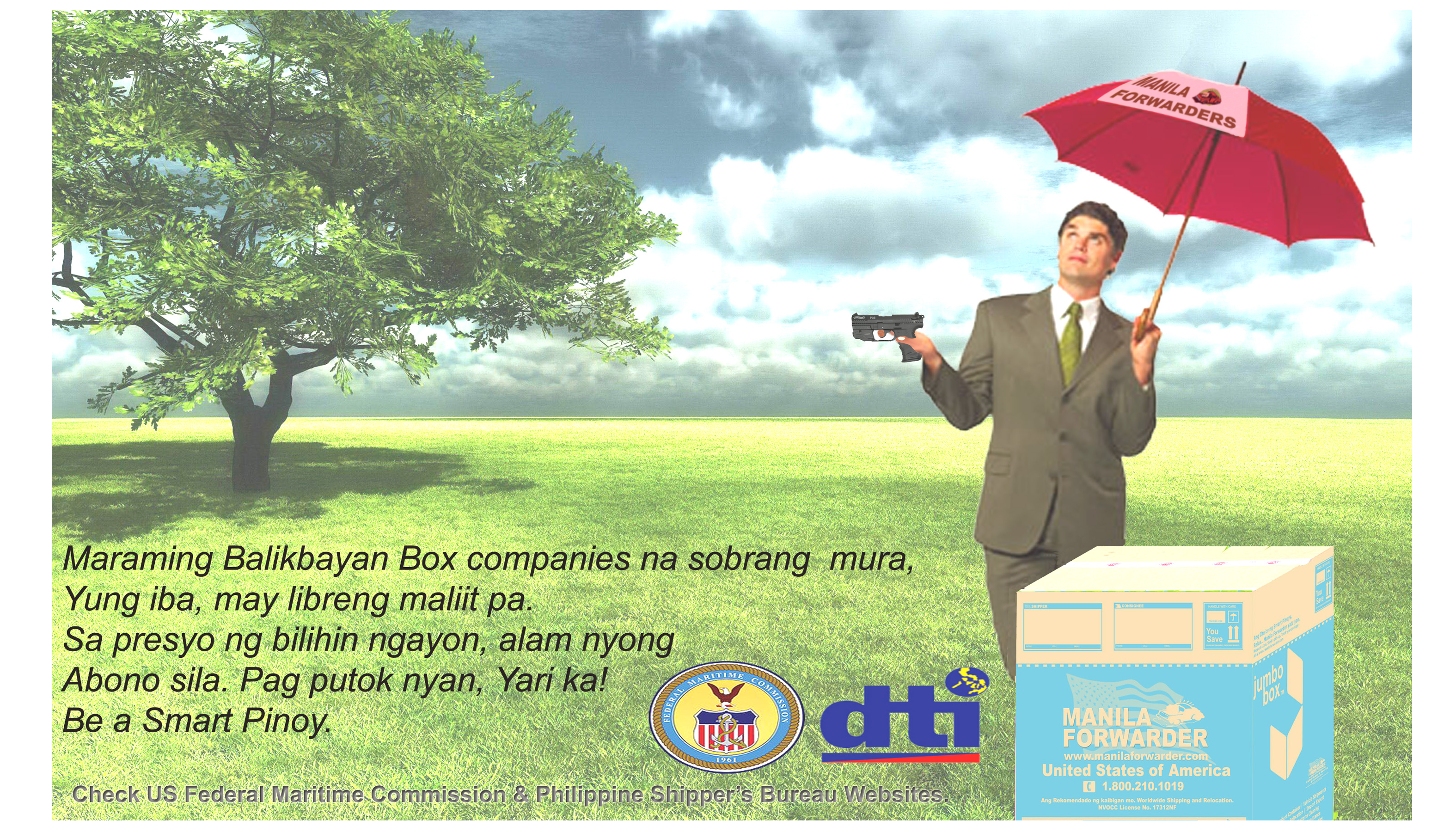 Maraming Balikbayan Box companies na sobrang mura, Yung iba, may libreng maliit pa. Sa presyo ng bilihin ngayon, alam nyong Abono sila. Pag putok nyan, Yari ka!
Be a Smart Pinoy.
Check US Federal Maritime Commission & Philippine Shipper's Bureau Website
Manila Forwarder Fort McMurray - P&4M TRADING CANADA
The only Balikbayan box company in Fort McMurray, Canada
137 Sparrow Hawk Green, Fort McMurray, AB T9K 0R6
To schedule a pick-up call: Marie Nicole Contreras at 780-750-3639 or 780-791-2856


Manila Forwarder - Colorado
Manila Forwarder mourns the loss of one of the team member of Manila Forwarder Colorado, Frank Recaido . May he Rest in Peace.
Our prayers for you and your family that you will be comforted with the peace and love that God will provide in this time of sadness.


Drop-off discount 15,00 €


Do it yourself: Bring your packet to our warehouse in Wülfrath and enjoy extra savings of 15.00 € per Pinoy Box.


Manila Forwarder UK
Great Promotions
Send Balikbayan for less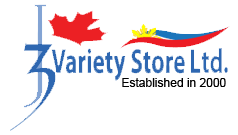 Manila Forwarder Canada - 3J Variety Store Ltd.
Celebrating its 12th Year in Door to Door Box Business
Cargo - Administration (South Edmonton)
Drop-off Locations: 10821 - 23 and 10863 - 21 Avenue, Edmonton, AB
Main Line: 780-440-4282 opt 3
Contact: Juanito & Lixmila Serrano, Owners / Phone: 780-918-1698 or (text messages) 780-868-4978 / To schedule a pick-up call: Manny Serrano at 780-716-2589 read more...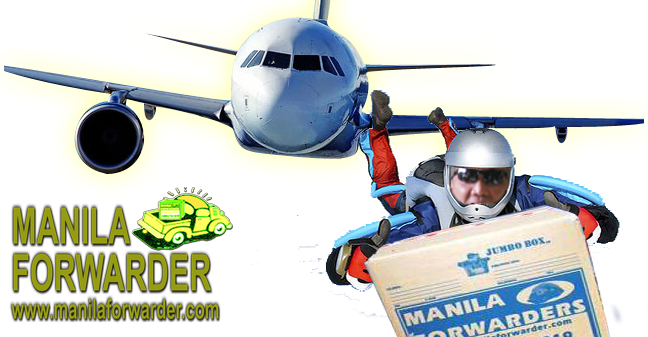 Air Cargo Shipment
For small and big shipments that needs to be there ASAP, Manila Forwarders offers air cargo shipments.
We provide door-to door service as well as door-to-port.
Manila Forwarders consolidates its air cargo shipment and it departs every Friday noon. Bulk air departs every day.
For small shipments coming outside the Los Angeles, CA area, one may use the same procedure as E-Balikbayan Box. Please mark the package "AIR CARGO ". read more...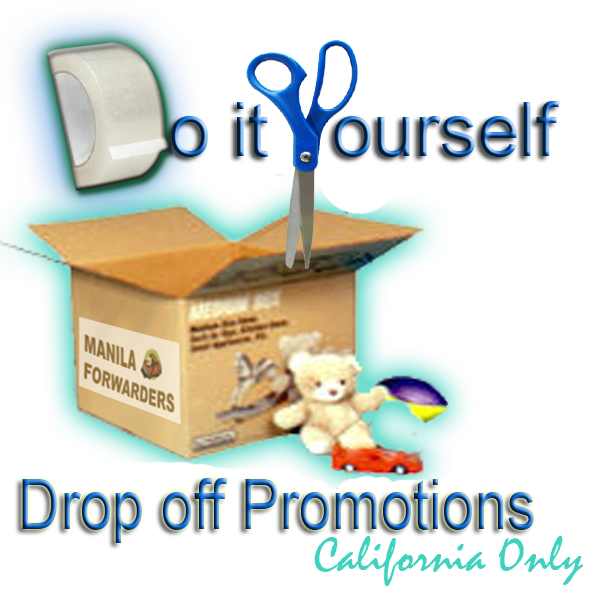 Do It Yourself
Drop off your balikbayan boxes in any of our DO IT YOURSELF locations in California and you only pay as low as $44.99 per box to Metro-Manila. This locations are discreet unlike supermarkets where everyone can see your private informations. Limited to CA.
Mechanics -> This drop off system is intended for those who want to save money in shipping their balikbayan boxes. In taking out the company expense in bringing the empty boxes to your door step and picking it up on a later day when it is ready, Manila Forwarder is passing the savings to you. In this time of do it yourself and environmental consciousness, this is Manila Forwarder and your contribution to environment. read more...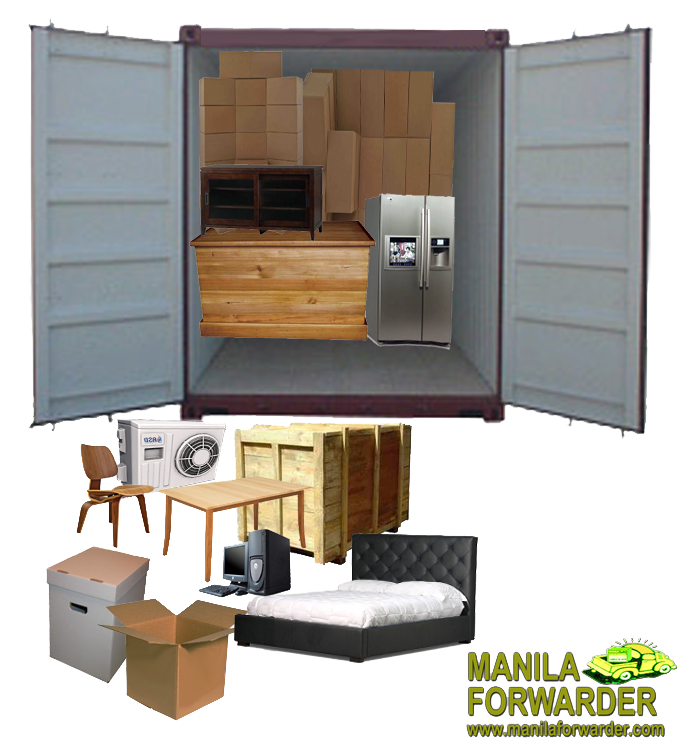 MANILA FORWARDER can take your House back Home
CONGRATULATIONS! You found the right connect for your shipment to the Philippines. You may find other companies offering such services but we are the best! We will give you no hidden information or charges.No hostage, too. We simply specializes in relocation to Philippines! This page mainly discusses USA to Philippine shipping but we can ship from all over the world. This is only intended as a guide using Los Angeles, CA USA as origin.
Returning to the Philippines is one of the most exciting decisions you'll ever make. It's important to surround yourself with familiar things from home, as they can help make adapting to your new community easier. Whether you plan to ship your entire household or just a few personal items, Manila Forwarders understand how important it is to you that your belongings arrive in a timely manner and in the same condition in which they left. That's why we invest in the people and technology that make a difference to you. read more...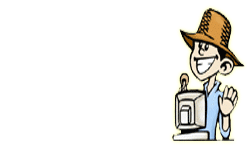 Philippine-based Pinoys can now Shop on-line
Internet shopping is suppose to be for everyone. However, most international internet stores does not deliver to overseas addresses because they are not familiar with the country and its people.
Some of the companies do but the prohibitive cost of shipping discourages this method.
Pinoys go to the extend of asking their overseas friends and relatives to do the shopping, packaging, and shipping for them. But who would like to bother your busy friends and relatives while there is a bonded-professional company that could do it for you- Manila Forwarder, a Filipino-American owned company. read more...
| | | |
| --- | --- | --- |
| Rockwell Condo | Travel Van For Rent | Best Buy |
| | | |
| London Pass | Garmin Philippines | See what's new in Avon |
| | | |
| Accor Hotels | Travelocity | WS_FTP Pro |
| | | |