Sriracha Hot Sauce
This bright red, multi-purpose hot sauce is made from red chili peppers, garlic, vinegar, salt, and sugar. The sauce is hot and tangy with just a hint of sweetness, which sets it apart from your garden variety hot sauces.

Sriracha sauce often served as a condiment in Thai, Vietnamese, and Chinese restaurants throughout the United States and now available in the Philippines.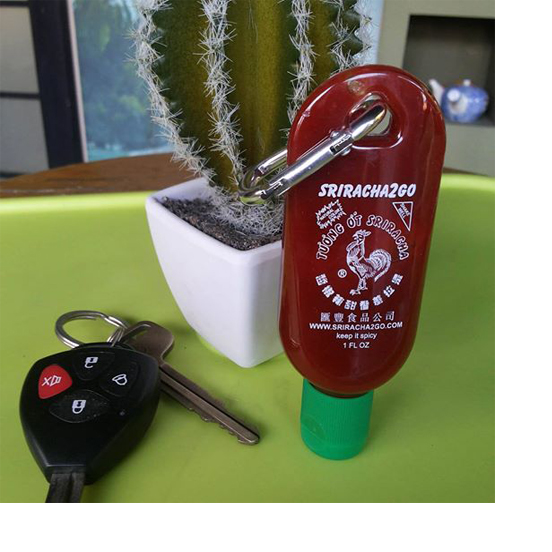 With Sriracha Keychains you can have your favorite Sriracha Hot Sauce anywhere you go... Also perfect as gift ideas. For wedding giveaways, as well as for companies' giveaways.You can keep in your bag , it's very handy. Sriracha Hot Sauce in a keychain, America's number one fashion and gourmet accessory! Do't get caught without One! Free delivery in the Philippines.